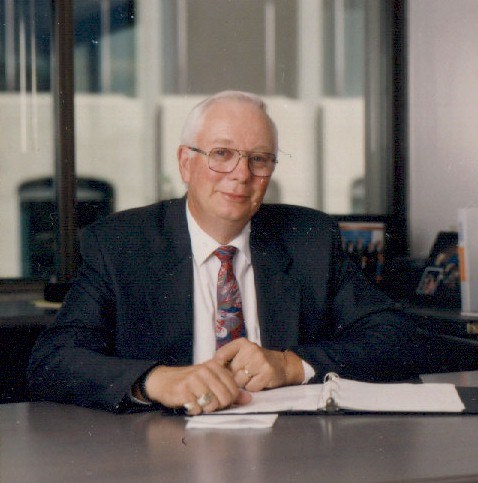 Many people within and outside the province of Alberta know Bob Clark from the various roles, both public and private, that he has taken over the years.
Bob was Alberta's Ethics Commissioner from April 1, 1992 to March 31, 2003.  In this role he relied on his extensive experience to provide advice regarding conflict of interest issues with regard to the Members of the Legislative Assembly.  As Ethics Commissioner, he had authority to investigate alleged breaches of the Conflicts of Interest Act and reports to the Legislative Assembly upon completion of the investigations.
On June 15, 1995, he was named Alberta's first Information and Privacy Commissioner.  As Commissioner, he was responsible for upholding the access and privacy rights of Alberta's citizens with respect to information held by public bodies.  After conducting reviews under the Act, he had the authority to order government to comply with the Freedom of Information and Protection of Privacy Act.  Bob resigned as Information and Privacy Commissioner effective August 31, 2001. 
In March 2002, Bob was named as Chairman of the Electoral Boundaries Commission.  The work of the Commissioner concluded in early 2003.
In December 2000, Bob was selected as President of the Council on Governmental Ethics Laws, an international organization that brings together groups and individuals who practice in the fields of ethics, elections, freedom of information, campaign finance, and lobbyist registration.  His term as President concluded in December 2001.
Bob was himself a Member of the Legislative Assembly from 1960 to 1981.  His past political experience included serving as the Minister of Youth, Minister of Education, and as Leader of the Official Opposition.  In addition, Bob was a consultant, board member, and chairman of various organizations.